Clean, beautiful siding is just a phone call away.
Your home or business's siding adds a lot to your property's overall appearance, for better or worse. When it's clean, siding can make a home or building look simultaneously sophisticated and cozy; when it's dirty, siding makes your home or building look run down. If you suffer from dirty, grimy siding, leave it to our experts to get it looking good again.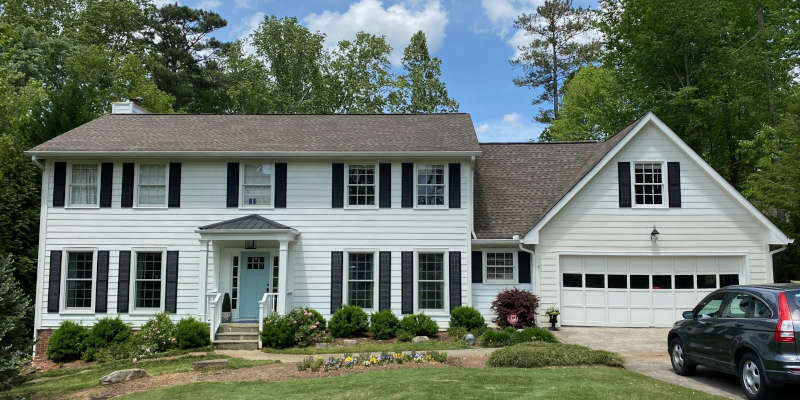 Here at 4 Seasons SoftWash, we offer siding cleaning to customers throughout Johns Creek, Georgia. But our siding cleaning service isn't like any other—we use a highly effective and gentle technique called soft washing. You can think of soft washing as the safe alternative to pressure washing, as it won't damage your siding like pressure washing often does. Instead, soft washing involves applying water-based, biodegradable cleaning solutions to the surface and allowing them to break down buildup like dirt, grime, algae, mold, mildew, and bacteria.
Because soft washing kills contaminants instead of merely blasting them away with highly pressurized water, it produces longer-lasting results. It removes the source of the buildup completely, making it harder for any microorganisms to continue threatening your siding's appearance and integrity.
Turning to our team for siding cleaning doesn't just mean better results; it also means better stewardship. Our biodegradable, low-VOC solutions can legally be discharged into the environment, yet we remain vigilant in our training to never use more than necessary on any job.
If you are interested in a better way to improve your home or business's appearance, call us today to request a quote for siding cleaning.