Check out our blog for more information on soft washing.
At 4 Seasons SoftWash, we are proud to serve the exterior cleaning needs of the Johns Creek, Georgia community. We understand that you want to make informed decisions about your property, and because we care about customer education as much as you do, we encourage you to check out our blog to learn more about soft washing.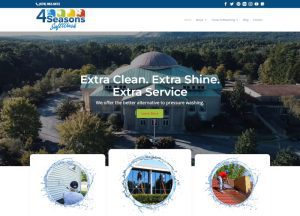 We've been working on a new site for the last month, and we're pleased to say it's finally live!